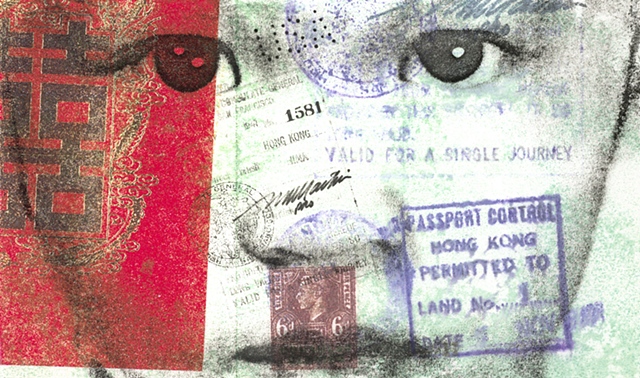 MalPina Chan was born in California and received her BFA from Earlham College in Richmond, Indiana. Her primary method is mixed media collage incorporated into prints, glass works and artist books that reflect on cultural inheritance and societal effects on personal culture. Immigration, cultural shifts, and current discourse propel her work. She is a graduate of the Artist Trust EDGE Professional Development program, a recipient of an Artist Trust-Grants for Artist Projects Award, and received an Artist Trust SOLA Award in 2019.
MalPina's work can be found in collections at the University of Washington Medical Center, Harborview Medical Center, King County Courthouse, 4Culture King County Portable Works, Seattle Arts & Culture Collection, City of Tacoma Collection, Portland Regional Arts & Culture Council Collection, Bainbridge Island Museum of Art-Cynthia Sears Collection, University of Puget Sound Collins Library - Special Collections, and University of Washington-Allen Library - Special Collections, Evergreen State College-Special Collection. Her work is also included in Women Beyond Borders: Art Expressing Life, an international community building project.
Her work has been featured in exhibitions at the Bainbridge Island Museum of Art, Tacoma Art Museum, Wing Luke Asian Museum, Bullseye Gallery, Seattle City Hall, Artxchange Gallery, Rosetta Hunter Gallery, Patricia Cameron Gallery, Columbia City Gallery, San Francisco Center for the Book, SomARTs Center - San Francisco, and Woman Made Gallery - Chicago.
MalPina's projects also include independent curatorial work, teaching workshops and lecturing. She is a founding member of the Puget Sound Book Artists and continues to serve on the board. MalPina lives and works in the Pacific NW.